Jenny Lehren is the founder and CEO  of Lehren Education LLC. She is a  specialist in American's college application. Jenny is passionate about helping high schoolers focus on the self-searching process of college application, to get admitted by a fit college, in which they could search for life's meaning and equip themselves for a future career.
Jenny is a  journalist and writer by training, a successful marketing executive, a researcher and educator, who has  helped many high schoolers achieve their dreams. She graduated from Harvard Business School(MBA) and Fudan University in Shanghai, China ( MA in Journalism and BA in history). She currently resides in Rochester Hills, Michigan.
Jenny and her team strives for connecting families with the best education consultants in the industry, and provides services with Compassion, Competency and Results.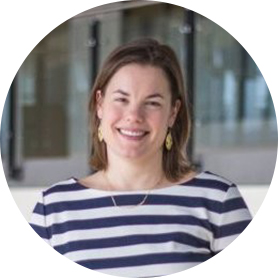 Senior Consultant- Boarding High School& Junior High
Eden brings a wealth of knowledge and experience from her years of working in admission offices. She attended Groton School, an independent boarding school in Groton, MA. It is here she first began to understand what it took to be successful at an independent school.
After Groton, she went on to earn a Bachelor's Degree in sociology at Hamilton College, a liberal arts college in Clinton, NY. While at Hamilton, she was a four-year varsity field hockey and ice hockey player. She captained the women's ice hockey team her senior year and lead the country in short-handed goals. She holds the college's records for number of assists in a career.She eventually earned her Master's degree in Learning and Instruction, with a focus on educational leadership, from Northeastern University in Boston, MA.
Eden has worked at Perkiomen School in Pennsburg, PA and Fay School in Southborough, MA. Her roles have included Assistant Director of Admissions, Director of Financial Aid, English teacher, advisor, coach, dorm parent, and SSAT coordinator.
It is her combined ten years of experience at these schools, a secondary school and a junior boarding school, where she developed a precise understanding of the preparation necessary for applicants to stand out among other applicants in the admission process.
Eden coach students and advice their family in selecting schools, going through application procedure, preparing interviews and writing essays, all the way through the family make a decision of accepting an offer.
She has students attending (or recently attended) boarding schools like Andover, Exeter, Groton, St. Paul's, Choate, Deerfield, Brooks, Middelesex, Tabor, Fay, Rumsey, Eaglebrook, Cardigan Mountain, etc.
Eden  enjoys to cultivate, inspire and teach young students to not only contribute to their classrooms but also contribute to their community. She serves Lehren Education's students in pursuing their dreams of an education that promotes a well-rounded growth with leadership and servanthood.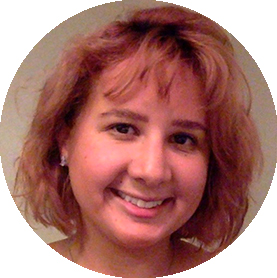 Nathaly C.
Senior Consultant –
College Planning & Application
Nathaly is an experienced college planning & application consultant. She attended Yale University for her undergraduate study, where she received her BS in Cognitive Science.  At Yale, she focused her studies on the Education Studies Program. She integrated Education and Cognitive Science, seeking to understand the best educational practices based on brain development. Outside of classes, Nathaly volunteered at a Self-Directed learning center in New Haven, teaching about cognitive science and linguistics. During her time at Yale, she also traveled extensively, teaching English in Israel and Shanghai, studying in Italy for two summers, and attending a study abroad exchange program at the Hebrew University of Jerusalem in Israel. 
Nathaly grew up in Southern California, where she is based right now. Nathaly knows the challenges many domestic and international students face while applying for most selective colleges. She tutored and counseled over 200 students, helping them find programs and universities that were the best fit for their interests and personalities. She also helped students apply to schools in Canada and Europe.
Nathaly is a patient and compassionate counselor, but also an active and strategic counselor who challenges her students. She loves motivating and guiding her students to find a major and their best college fit, a place where they can grow and develop their emotional intelligence, talents, and potential. She has a personalized counseling approach for each student and always makes sure to motivate students and prioritize their needs. She has a talent for asking questions that help students find their story for their personal statements and helps students craft a beautifully written, honest, and vulnerable narrative of personal growth.
Nathaly's college placements include Stanford, Johns Hopkins, Carnegie Mellon University, The University of Chicago,NYU, the New School, Boston College, all the UC schools including UC Berkeley,UCLA and etc, USC, University College London (UK), King's College (UK) and University of British Columbia.

Nathaly is fluent in English and Spanish and has an intermediate level of Hebrew.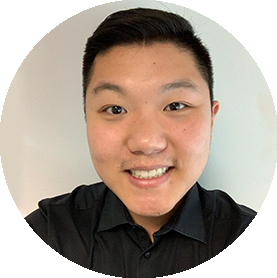 Senior Consultant – College Planning & Application 
Corbin has been helping students prepare for college for 10+years. As a first-generation college student, Corbin knows firsthand how exciting yet daunting the path to college can seem at first. Growing up in a multicultural household in Southern California, he shares in common with his students a family background that highly advocates for higher education.
Corbin graduated from Williams College, a top Liberal Arts College in Williamstown, MA.  He was the  Editor-in-Chief of the Law Journal and  Teaching Assistant for the Chinese Department. He was involved in student government as Treasurer and across campus organizations. As a jet setter in college, Corbin explored some of the world, studying abroad in Taiwan, Spain, Japan, and Nicaragua. Graduating with a degree in Comparative Literature and a certificate in Spanish, his first job after college was as a college counselor in China. He has since helped hundreds of students throughout their educational journeys.
Given this variety of experiences, Corbin has been able to help students with different interests succeed in gaining admission to top universities across the country. His counseling style is a balance of structure and strategy with empathy and humor. From middle school students to medical school applicants, he has helped them all broaden their horizons and achieve excellent results. Whether you are unsure of your college major or which schools to apply to, Corbin helps you explore options and empowers you to grow throughout the process. Accordingly, past students of his have gone on to schools spanning the Ivy League, Stanford, Carnegie Mellon, University of Chicago, Rice, as well as competitive STEM and business programs in the US, and the University of California._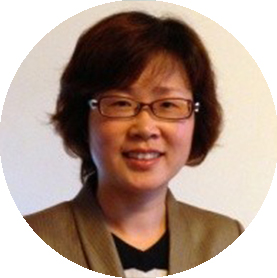 Senior College Planning Consultant & Coach
As an expert in training teenagers mind-set habits, Sarah believes college application results should be natural fruits of an mindful and purposeful planned high school career. She takes delight in seeing her students' mindsets grow from "I want to get in a big name school " to "I am a person who knows more about myself and others, I have more sense of purpose of life".
Sarah has ten years of experience in training, teaching and counseling for high school students, and eight years of project management experience in top management consulting companies in the United States. She graduated from Dartmouth College (MBA) and Fudan University (BA and MA in management)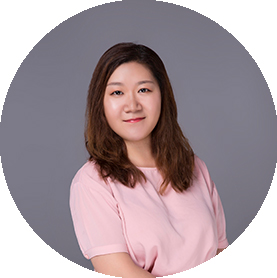 College Application Consultant & Essay Coach
Joanna  has been doing college application counseling for more than  10 years and helped hundreds students applying US and UK colleges. She is familiar with the process and always encourage her students to keep their curiosity. Under her guidance, students have gained admission to top US colleges and UK schools.  Joanna keeps an high service level and gained trust from students and families. She graduated from Beijing Foreign Langauge  University  and earned a Master degree in English. Joanna's strengh is essay coaching. She is skilled in interviewing students and helping them to find  their unique stories,  she then guild the student through the essay writing process to present their unqiue characters. Joanna is creative and witty. She inspires students to aim high and achieve high.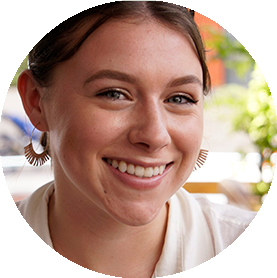 College Essay Coach
Charlotte has a passion and talent for writing. As a trained college essay coach, she has been working for Lehren Education for many years. She works with students from the brainstorming process all the way through to the final version. She also works with students to improve and perfect grammar, vocabulary, and essay flow. When working with students, she spends as much time as necessary to read and fully grasp the ideas of their essays. She enjoys getting to learn about each student she works with, and she works diligently to help them create the best essay possible. Charlotte holds a BA in International Studies from the University of Richmond and Master's in African Studies from Yale University. She is pursuing her Ph.D. in Anthropology at Yale University.   She is a  strong writer, outstanding scholar and experienced college application essay coach.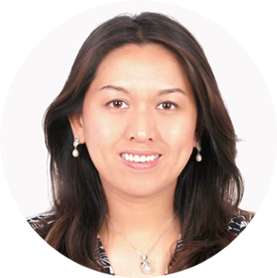 Christy L
College Planning & Application  Consultant 
Christy is Lehren Education's college planning and application consultant.  Based in Beijing, she helps students to plan their high school career, including high school course selections, standard test planning, extracurricular activities, academic awards, and summer planning. She also works with students on all aspects of their college application, including managing the project timeline, generating a school list, checking their application forms, advising early application strategy, advising the action plans for deferral and a waiting list,  all the way till students accept an offer.  Graduated from a top University in China with both BA and MA in English, Christy serves students and families with her compassion, competency, and results. She has worked on cases resulting in students getting admitted by Ivy Schools in USA and Cambridge University in the UK.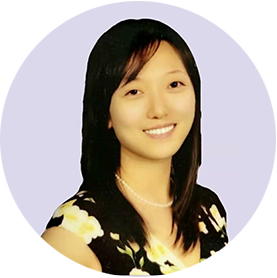 Yan W
Application Consultant –  
Graduate School
As a Graduate school application consultant, Yan has outstanding research ability, extraordinary communication skills, and impeccable work ethic. She is an expert in the US graduate school application process. She conducts in-depth research on each program, and its application requirements and pays attention to all aspects of the application details. She works above and beyond, to discuss with students their career ambitions and look for programs that best suit the students' needs.   
Before working for Lehren Education, Yan worked for Harvard University for 7 years as a researcher.  She earned both biochemistry and statistics master's degrees with a full scholarship.  As a mother of two children, she believes each student is unique and full of potential. Yan enjoys working with college students to explore their own strengths, explore their purposes and help them to live an abundant life.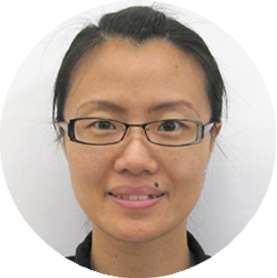 Emma S
Associate Application Consultant 
Emma has a warm heart for helping people. She believes each student is unique and wonderfully made. She is passionate about guiding students to discover their gifts and strengths and get into the university or college best for them! 
Emma is highly result-driven and detail-oriented. She has extensive experience working with private school students for university applications in the USA. At Lehren Education, Emma works with students to manage their applications, including timeline management, package preparation, application submission, etc., until an offer is accepted. 
Emma has over 20 years of business experience in the USA and China. Formerly a TV program producer, Emma has strong storytelling skills. 
Emma got her MBA from  Northwestern University, and BA from Fudan University (Journalism).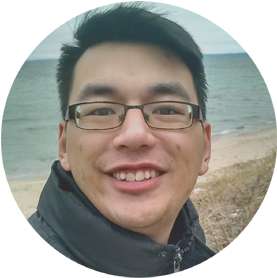 Jesse C
Application Consultant – Graduate School
Jesse coaches Lehren Education students to go through the graduate school admission process, especially in counseling and psychology programs. He offers guidance to students on program selections and personal statement. His students have been admitted to reputable, accredited programs that offer practicum experience and diverse site placements for state licensure, including Columbia, New York University, Penn State University, and etc.
Jesse holds a BS in philosophy from the University of Michigan. He attended law school for one year and found his passion is in mental health and therapy. He currently is a Ph.D. candidate in Counseling Psychology at Wayne State University, Michigan. He is passionate in mental health and therapy.